OnSite has partnered with renowned international technology experts Kando to offer UK sewer asset owners a wastewater intelligence platform and advanced analytics providing actionable insights for the daily operations of utilities and wastewater treatment plants (WWTPs).
Kando 'Pulse' allows sewer asset owners to remotely and continuously analyse wastewater quality and detect pollutants known to impact wastewater treatment processing, eg; high salinity, zinc, hydrocarbons, FOG, dairy products resulting in lower operational costs while protecting public and environmental health.
The Technology
Strategically located IoT enabled data-collection units provide live condition reporting from within client sewage networks and transmit it to the cloud where a web-based analytics engine & decision support tool converts this information into actionable insights presented on simple to use dashboards available on all devices.
The data platform offers:
– Real-time event notifications and alertsPollution source tracking and mapping
– Wastewater quality management insights
– Infrastructures & WWTP protection
– Discharger behaviour change indications
– Cost control
– Long-term trends analysis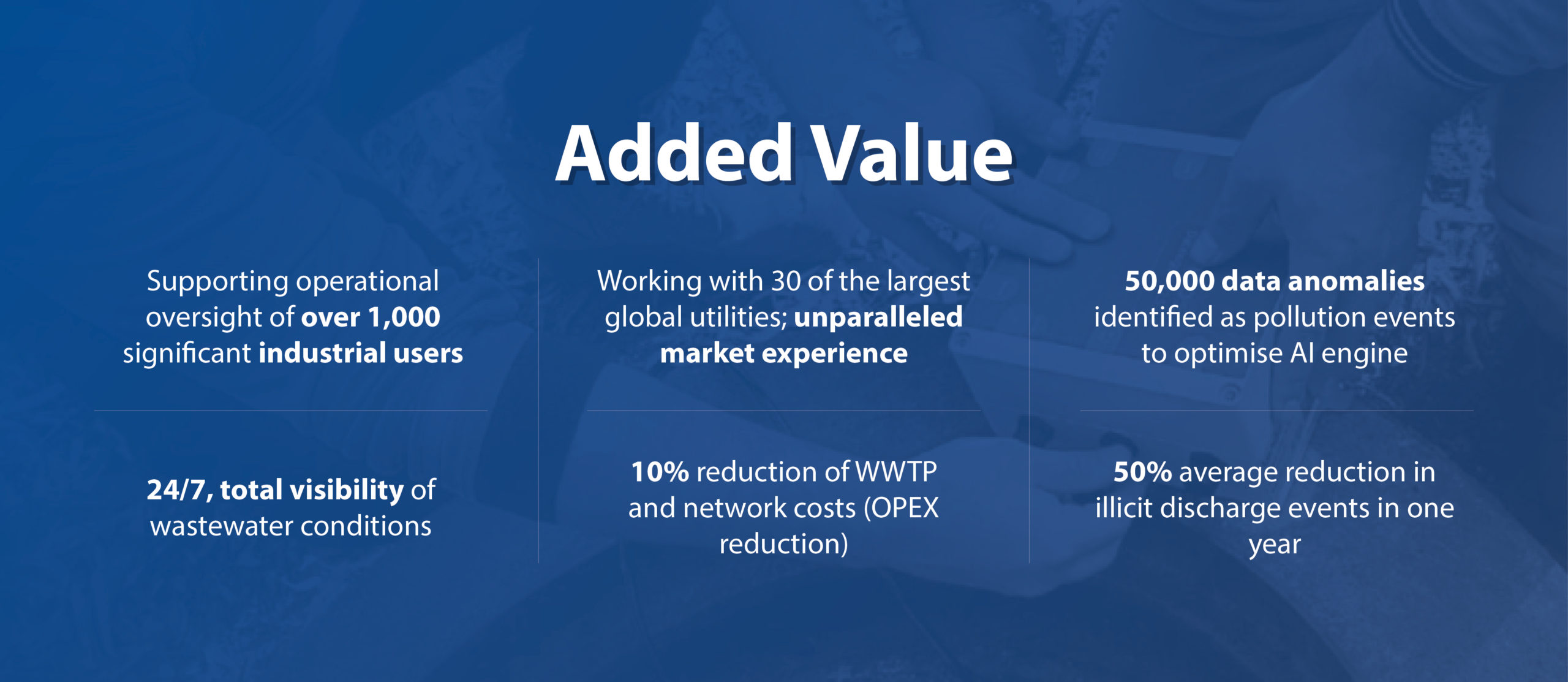 ★ Key Technology Features
IoT Data Gathering Units – A wireless controller is combined with off-the-shelf water quality and water dynamics sensors that are packaged into a robust, self-powered IoT unit to collect wastewater data and stream it to the cloud. Every unit is configurable to match the wastewater network's characteristics and can include sensing capabilities such as pH, H2S concentrations, flow level, etc.
Methodology – OnSite and Kando in collaboration with the asset owners analyse the utility requirements and characteristics of its network to place the IoT unit at ideal points around the system. This method provides maximum information while ensuring minimum hardware use. These locations are re-evaluated and optimised when more data is collected and processed.
Installation – OnSite undertakes the deployment, installation and maintenance of the hardware using appropriately trained and qualified engineers to ensure the system is operating and delivering the required data, all supported by Kando.
Web-based analytics engine – Data gathered by sensors is processed to detect patterns and irregularities. Findings from the analytics engine include pollution events and network health statuses/alerts which are displayed via map dashboards and text messages.